Recommended: Pope Francis' brief catechesis on the Gifts of the Holy Spirit. For the video, click here. To read Pope Francis' reflection on the sacrament of confirmation, click here.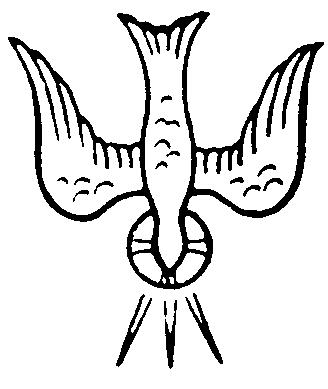 We are excited to announce that Bishop Manuel Cruz will be celebrating our Confirmation Mass on Friday evening, May 11, at 7:30pm.
Rehearsal for the Confirmation Mass will take place on Wednesday, May 9, at 7:30pm in the church. All candidates must attend rehearsal. If available, sponsors should attend with the candidate. If the sponsor is not available on Wednesday evening, a parent may stand in for the sponsor at rehearsal.
Fall Confirmation Classes 2017: October 1 and 22, November 19, December 10, and January 7.
Confirmation Handbook (2017-18) – click here (for a printed copy, stop by the Faith Formation or Youth Ministry Office) The handbook details the service, liturgy, community, and class components of the Confirmation Preparation program.
Forms:
Liturgy Reflection (8th grade and 10th grade) – click here
Service Form (high school) – click here (Submit when complete; no later than April 1, 2018 for Spring 2018 Confirmation)
Sponsor Form - click here (Submit at the Rite of Enrollment Mass, March 4, 2018, Noon Mass)
Name Form - click here (Submit at the Rite of Enrollment Mass, March 4, 2018, Noon Mass)
Sample Letter of Request for Confirmation - click here (submitted at Rite of Enrollment Mass on March 4, 2018 Noon mass)
CONFIRMATION CLASSES 2018-19
Confirmation classes are offered while a candidate is in Level 1. There are 5 classes, from the Chosen curriculum, that can be taken in either the summer or the fall. Summer classes will be offered (tentatively) June 25-29, from 10am-Noon each day in the Parish Center. Fall classes are offered on 5 Sunday afternoons from 1-2:30, approximately once per month, September - January. Dates will be announced in the spring.
If a candidate completes all 5 classes in the ninth grade, they do not need to register for classes in tenth grade. During this year they can concentrate on completing the other components (CYO, Service, Liturgy, Retreat) of the Confirmation program.